---
Welcome
Welcome to the Kure-Nai Wiki, a wikia where you find many kinds of information about the series Kure-nai written by Kentarō Katayama and illustrated by Yamato Yamamoto. The series has been adopted in many kinds of media such as Episodes, Manga and OVAs. This wikia currently counts 2 articles, and you can help us out editing and evenly creating your favorite page when it's not here around. We hope you'll enjoy browsing our Wikia!
Latest Manga Chapter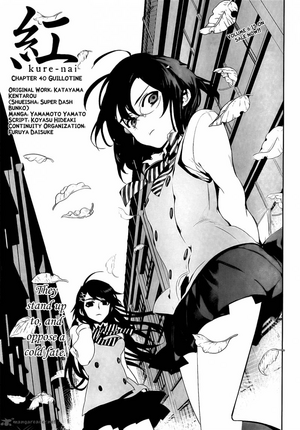 Manga Chapter Latest Release: Chapter 40 - "Guillotine"
Ad blocker interference detected!
Wikia is a free-to-use site that makes money from advertising. We have a modified experience for viewers using ad blockers

Wikia is not accessible if you've made further modifications. Remove the custom ad blocker rule(s) and the page will load as expected.